Awesome Body Paint Pics
This body paint pics gallery will show you that there's more to this art than simple face painting. See how the artist turns flesh into living canvas and makes illusion look like reality.
For instance, take this cherry blossom design. It looks like a painting on clothing, but the garment is actually part of the painting.
Simple Flowers
This design is fairly simple, but it brings to mind some of the artistry found in henna tattoos. Burgundy-brown and pale turquoise contrast nicely to give this painting unique appeal.
Fire Demon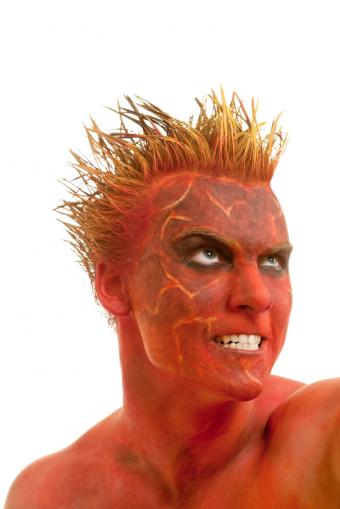 This design reveals a darker side to the art. You can almost smell the soot on this fire demon's forehead. Don't touch his flaming hair or you might get singed.
Body Glow
An abstract design can certainly be interesting, but the addition of glow paint makes all the difference in this design's impact.
Live the Fantasy
This design is a complete fantasy piece that makes the most of simple black and white body paint.
Is she part animal? Part alien? Who cares; she looks fantastic!
Body Paint Tattoo
Here's a little body painting of a tribal style tattoo. What a great way to test drive a design to see if you might want to make it permanent.
Splash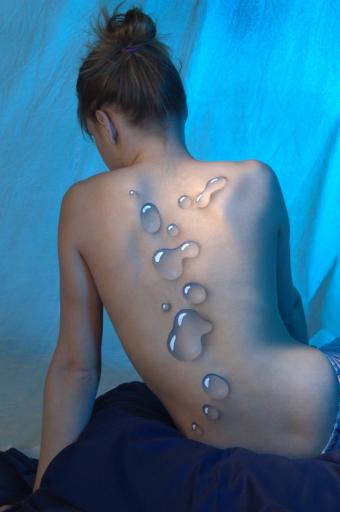 It's difficult to believe that you can't put your hands into these drops of water. The best body paint artists use depth and highlight to bring realism to their work. It's a simple design, yet it has terrific impact.
To see more, visit another body painting gallery.