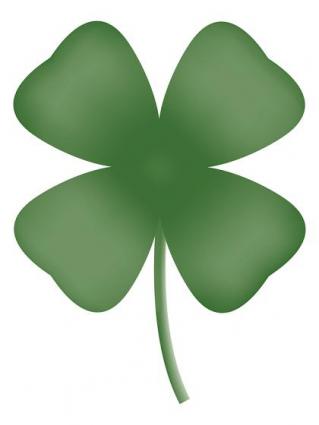 Whether you're of Irish origin or you simply like clovers, these shamrock tattoo pictures just might help you plan your next tat. Shamrocks are considered one of the luckiest of all designs, and are also some of the most versatile.
Shamrock Tattoo Gallery
While a simple three or four leaf clover is a beautiful design in and of itself, you can also add design elements for added appeal. Hearts and stars are particularly popular additions. If you are going for a fun and whimsical Irish tattoo, add a lucky leprechaun or pot of gold. Shamrocks also make beautiful band tattoos and may accompany a name for a special tribute.
| | | |
| --- | --- | --- |
| Find your pot of gold. | A fun design | 3-D effects for depth |
| Celtic lucky clover | Celtic knotwork | Shamrock pattern |
| Perfect for a name tat | Another name or tribute design | Irish-style armband |
| A sunny design | Sweet and simple shamrock | Go warm with vibrant reds and oranges |
| Non-traditional clover | Great anklet or armband | Irish pride |
Green Shamrocks Not Required
For a decidedly non-traditional look, get your shamrock inked in a color other than green. Warm colors, such as gold, red, or orange, are especially effective. It's your tattoo, so you decide how you want it to look.